Organic Cotton Draped Cardigan- Stacked Elephants Indigo Blue




This printed cardigan is perfect for layering in every season. For an infinite amount of soothing vibes, pair this cardigan with our stacked elephants flowy pants!
Be strong in this lightweight, draped cardigan that shows off a beautiful stacked elephant design on the back. Also features a flattering asymmetrical hemline, draped front and thumbholes! 
Made in India. 95% organic cotton, 5% spandex. Indigo. 

Measurements (in inches) 
Small / Medium - Shoulder Span: 15-20" Length: 27/35" 
Large / X-Large - Shoulder Span: 20-25" Length: 28/36"
This item is designed by Soul Flower and hand screen-printed in Minnesota
ABOUT THE FABRIC
Everything in our line is eco-friendly and ethically made. We use organic and recycled fabrics that are much better for the planet than conventional materials. Our products are mindfully crafted and have a positive store to tell in how and where they were made.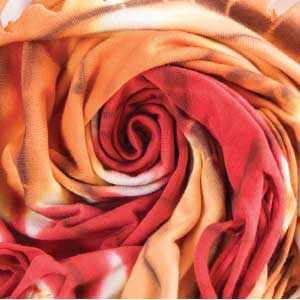 Organic +
These items are mostly organic cotton with a touch of spandex. Styles with 5% spandex have slightly more stretch and movement. These garments allow for a little more flexibility and hold their shape well. The fleece blend is heavier in weight.